For the first time ever, five Cleveland women's sports organizations have come together to not only launch a collaborative fundraiser, but also to spread the word about the various athletic opportunities available in northeast Ohio.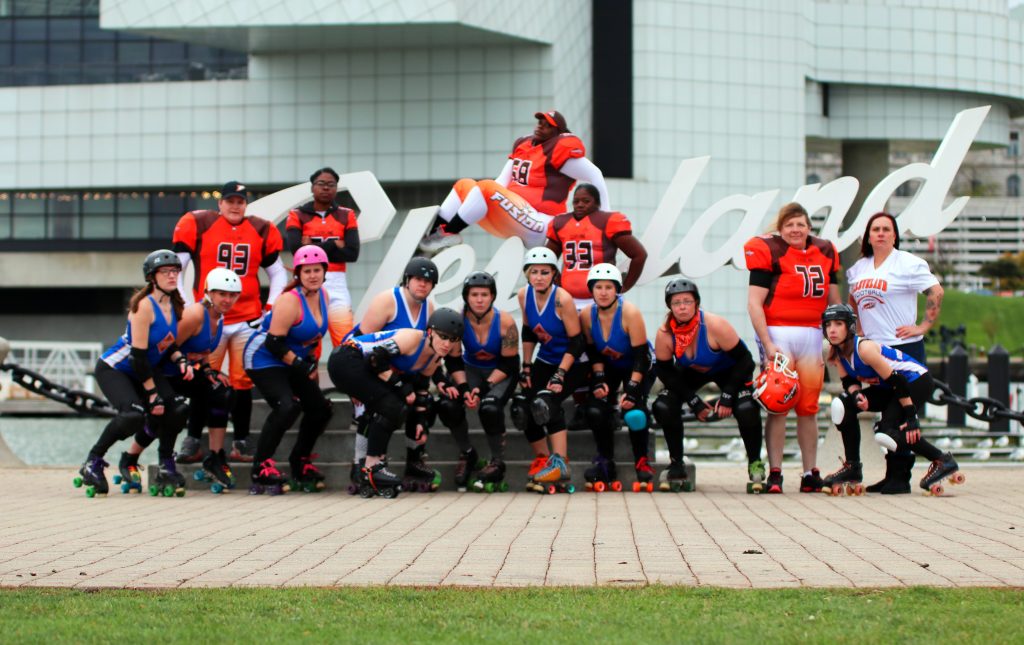 Leadership within the Burning River Roller Derby, Cleveland Crush basketball, Cleveland Comets softball, Cleveland Fusion football, and Cleveland Iron Maidens rugby teams sat down in July 2018 to discuss their challenges, goals, and what a potential partnership could look like.
The teams represent a range of competitive, semi-pro, and professional leagues, but it was clear that despite the differences in size, structure, and demographic, they all have similar hardships and long-term aspirations. The big question ultimately became: "How do we leverage each other's fan bases and resources to help players and offer the best possible game day experiences?"
The 2019 Cleveland Women's Sports calendar emerged from these conversations, with the goal to spread awareness about all five teams and to show the community what athletic avenues are out there, no matter your age, gender, race, or ability.
"These women are the epitome of success through adversity. So many of them work full-time, have families, and travel long distances for the sake of their sport, so it is important that we give them the recognition they deserve," explained Elise Bigley, Cleveland Fusion Director of Marketing. "This calendar is a chance to highlight these athletes and display their true caliber all year round."
Calendars can be ordered online here or by contacting the teams at contact@clevelandwomenssports.com .