With Mother's Day right around the corner, the Fusion takes a moment to appreciate all moms and the women in our lives for helping us get to where we are today.
We want to especially thank the football moms who are not only taking their kids to practices, but taking THEMSELVES to practice and making sacrifices for the sport they love.
That's the reality for about 1/3 of the players on the Cleveland Fusion professional women's tackle football team. They balance all the stresses of a job and children, while also competing at the highest level of women's football in the Women's Football Alliance (WFA). These women embody the true meaning of a well-rounded athlete and have some incredible stories of strength through adversity.
Practices three days a week, fundraising, studying plays, eating right, work, school. The moms on the Cleveland Fusion find a way to make it all work. And they're aren't on the sidelines, they're front and center on the field. The responsibilities of parenthood are vigorous enough, but then you add in a sport that offers no additional income. That makes for an almost mental, physical, financial and logistical impossibility.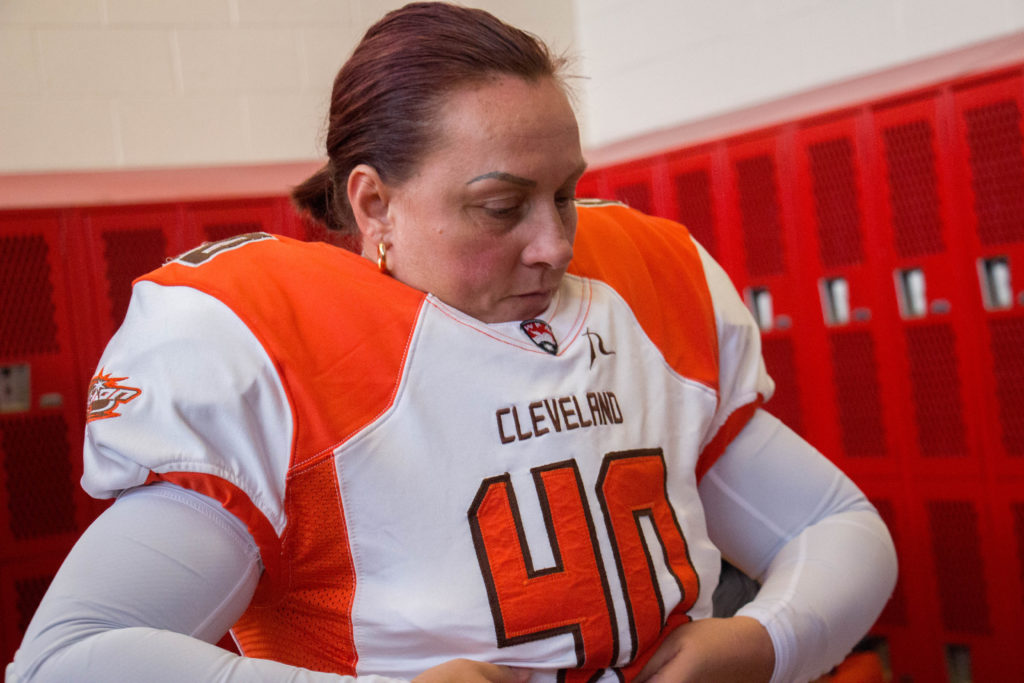 Balance is key, the players said unanimously. "If I could only add a few extra hours into any given day," says rookie Heather Woods, single mother of two boys. These athletes come home from a hard-hitting game, ice their bodies, and wake up the next day to give their all to their families.
The Fusion is a family in itself. Everyone rallies together to get through the inevitable hardships. The staff and coaches understand the demands and try to minimize the barriers as much as possible. At an average practice, it is common to see 4 kids running around on the sidelines while their moms are running drills on the field.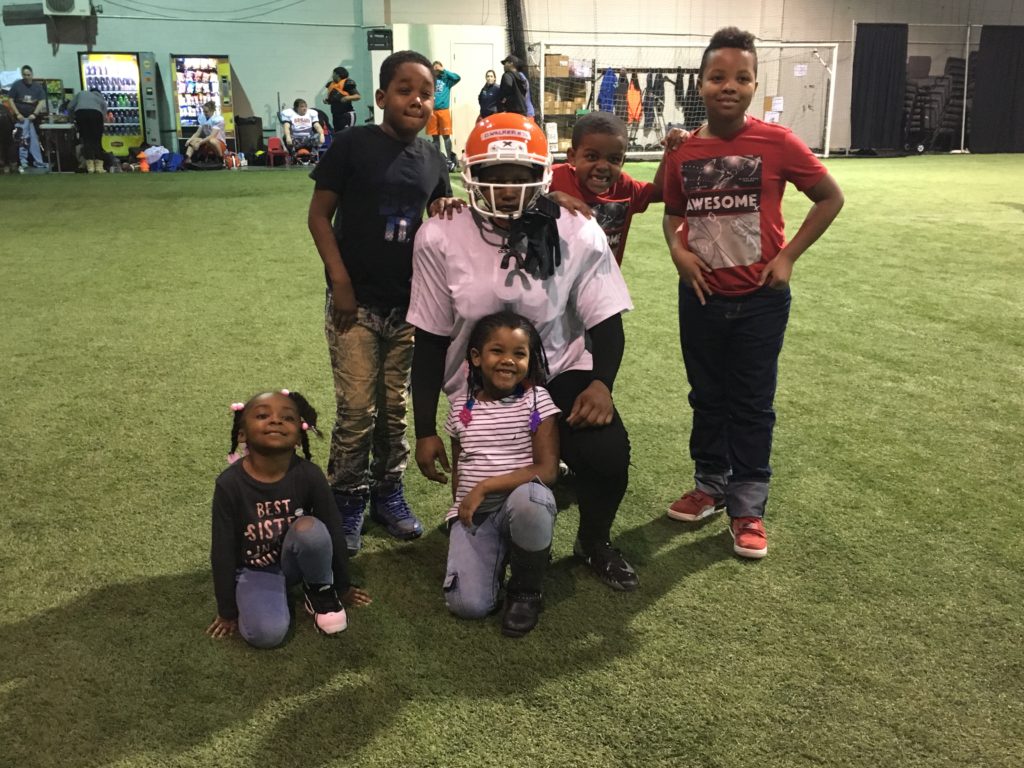 "I get to bring my son to practice and he can see what I'm doing. And then I watch him at his games. We make each other proud," said second-year Janell Clements.
Simply by playing football, these moms are showing their children firsthand that they can do anything. Sophia Pagan, veteran center for the Fusion says, "My kids love bragging about their mom playing football,"
Most players admit that the Fusion is their one outlet in the day. Their time to do something for themselves. But with the sacrifices they make, they credit their families support for helping them get through the grueling schedule.
Positivity is key to get through the all the hurdles. "Just stay focused and dedicated and everything will fall into place," Cleveland native and Fusion Danielle Walker says.
Heather Palmer advises, "Be prepared to rearrange your life schedule; it's the only way to become an integral part of the team."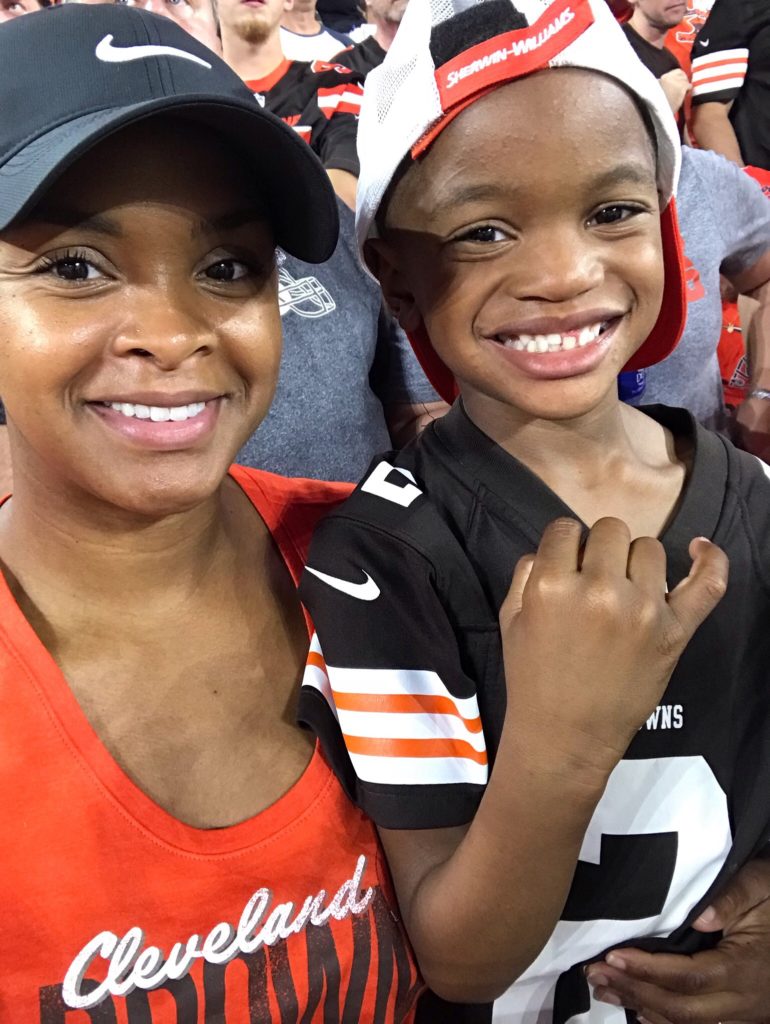 But are all the demands worth it? Pagan smiles, "I always remember the two little faces looking up at me. I do it for them," That is the unique part of women's football. It is part of a greater movement. It is a team mentality that expands to all women who have been told they can't do something. Women's football sends the message that no matter where you come from, no matter your challenges, you can persevere and achieve your goals.
The moms of the Cleveland Fusion include a first-generation college graduate, an office manager, a business owner, machine operator, a full-time student who also works full-time, and several WFA All-American players. Their accomplishments extend across all facets of their life.
For any parent interested in joining the Fusion and adding something else on top of their already busy schedule, the Fusion moms all agreed that football is a positive force in their life.
Linebacker Monique Chavers recommends, "Take it one day at a time and know that you are setting the standards for your own household. To be a part of something so great…our children will never forget that!"
The impossible isn't as unattainable as you might think. Check out a game or a practice and talk to the players to see if this is the right fit for you. Clements encourages, "Come be active, be that supermom on the field as well as off the field!"
Celebrate Mother's Day this Saturday with the Cleveland Fusion home game at 7PM at Maple Heights High School as they face off against the Pittsburgh Passion for the rematch of the season!